"I want this book! Take me straight to the Order Page!"
(Click here)
Feedback--we'd love to hear from you! Liked our books?

Got a question? Want to share an idea or suggestion? Email us by:

Or write to:

Family Times Publishing

P.O Box 901653

Kansas City, MO 64190-1653

ABSOLUTELY FAMILY'S

Table of Contents

1. "Just Do It!":  The Time to Start is Now

2. Now and Then:  Appeal to All Ages and Interests

3. Involvement:  The Key to a Successful Publication

4. Nuts and Bolts:  Organizing to Get the Job Done

5. Visual Appeal:  Meriting a Second Look

6. Humor:  "The Family that Laughs Together..."

7. Your Ethnic Heritage:  Connecting with Your Roots

8. The Bottom Line:  Containing Costs

9. Fun Features:  Variety is the Spice of Life

10. Evaluation:  Keeping in Touch with Your

       Readership

11. Thanks:  Credit Where Credit is Due

Appendix I:  Questions to Help Get At Those

       Details

Appendix II:  Things I Have Learned...

Appendix III: Themes to Give Focus to Your

       Newsletter

Appendix IV:  Other Ideas

Annotated Resources

Index

Here's What's Covered...

ABSOLUTELY FAMILY! is a 101 page book in which Jeanne shares in plain, non-technical language her experience in publishing a family newsletter.

Jeanne:

--outlines a successful way of organizing a family

      newsletter---

--tells you what worked in her publishing experience, 

       what  didn't and why---

--points out some of the technical and interpersonal

       problems that you can encounter in publishing for 

       the family, and what has worked for her in 

       overcoming these problems.

ABSOLUTELY FAMILY! is:

--generously laced with illustrations to set a mood, clarify          technical points, and give you a springboard for 

       your own creativity

--crammed with ideas to enliven your newsletter

The book:

--points you in the direction of more ideas with eight

       pages of annotated resources

--includes an index to make the book a more helpful

      reference.

--passes on pointers on how to make your publication a 

       truly whole-family creation and not just a 

       one-person-project.

PUBLISH A FAMILY NEWSLETTER!

--Discover the joys of reconnecting with your 

       extended family--

--Develop a powerful family history tool--

--Create a family keepsake--

--Pass on your family's stories--

--Get the word out--

--Give of yourself to the people who mean the most

       to you--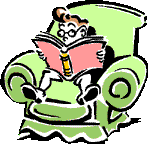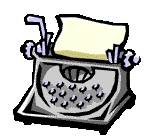 Here's a great place to set up your own family web site...